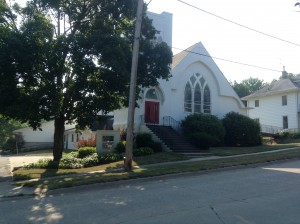 Bethany Lutheran Church is a growing congregation with a heart for mission. At Bethany you will find a warm and open community where people of all ages and walks of life come together in the name of Jesus Christ.
A full range of ministries include: Sunday School, youth ministry and confirmation, men's and women's ministries, Bible studies and small groups such as Quilters, Vacation Bible School, and fellowship events.
We are part of the Southeastern Iowa Synod of the Evangelical Lutheran Church in America (ELCA).
Below are some photos of God's people here at Bethany in our life together.